每一天从缘念开始:
Every day starts from making vows:
诸佛正法众中尊,直至菩提我皈依,我以所行施等善,为利有情愿成佛!
I take refuge in the Buddha, Dharma and Sangha,until I attain enlightenment.
By the merit I have accumulated frompracticing generosity and the other perfections,
May I attain enlightenment for the benefit of all migrators.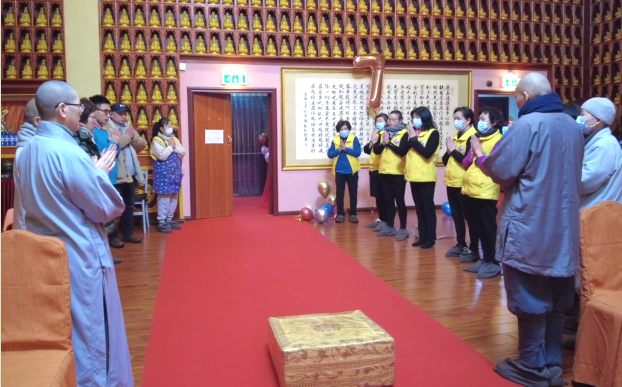 众人拾柴火焰高
Everyone collects firewood and the flames rise high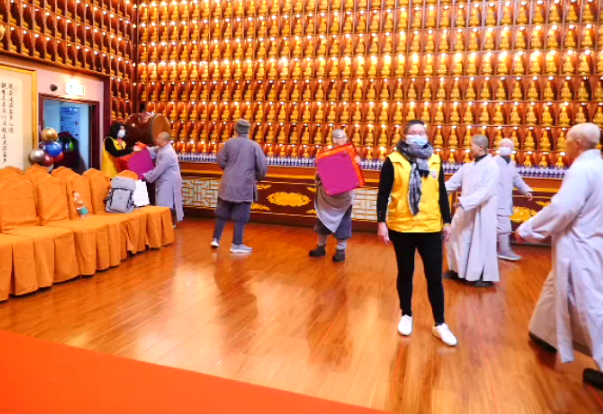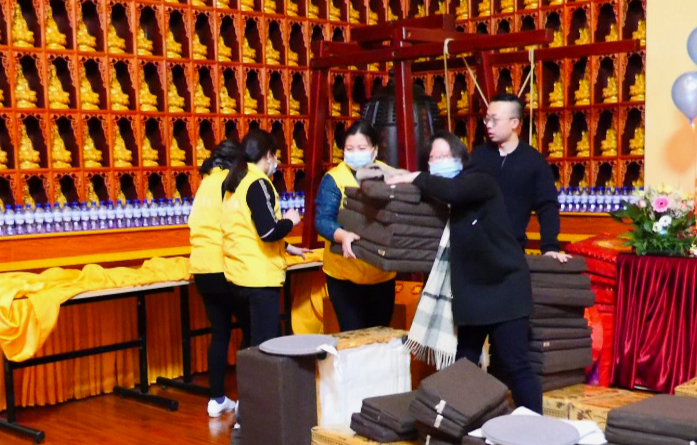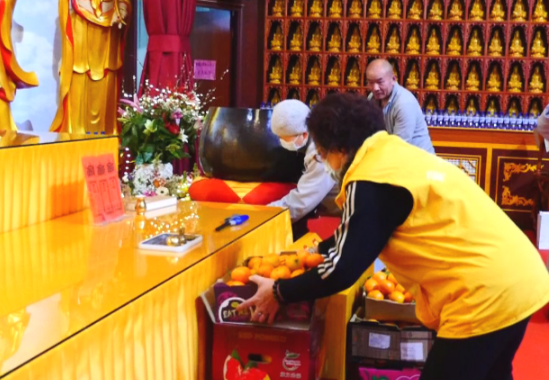 主持人moderators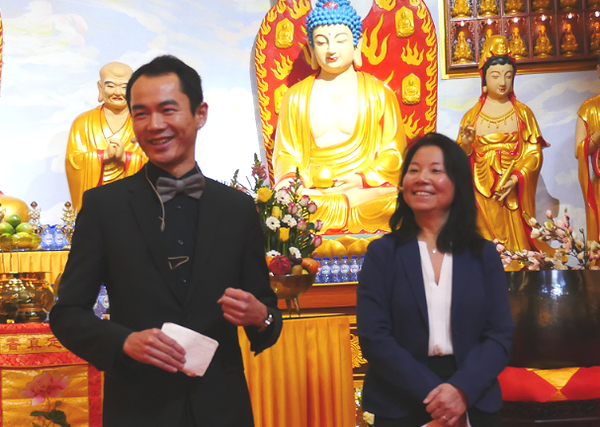 彩排 rehearsal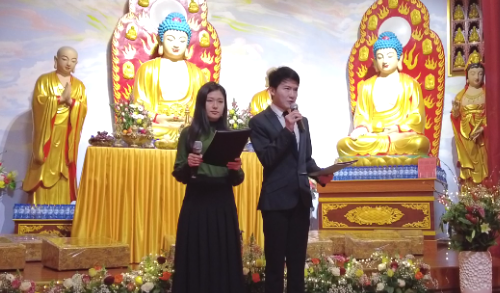 调试音响 电脑播放
The sound will be nice, the playback will be smooth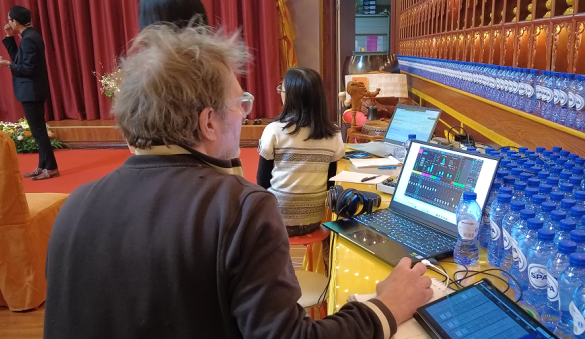 准备拍摄 Ready to shoot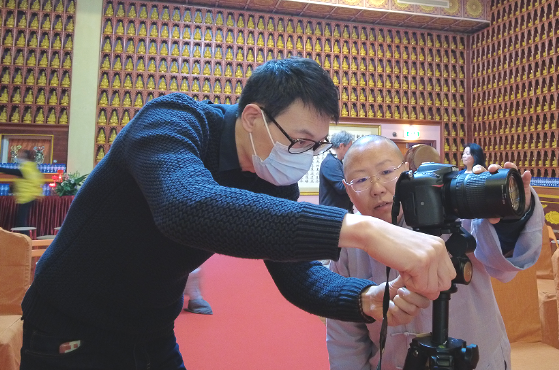 布置斋堂 Set up the dining area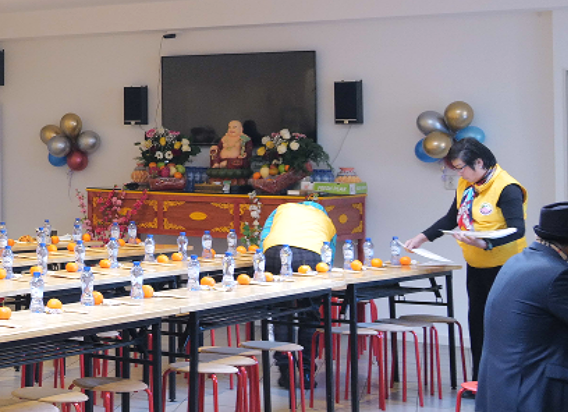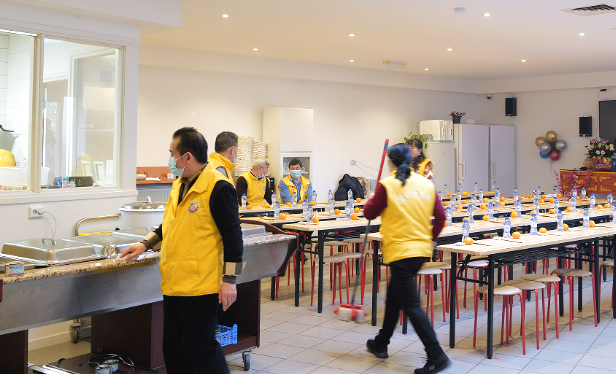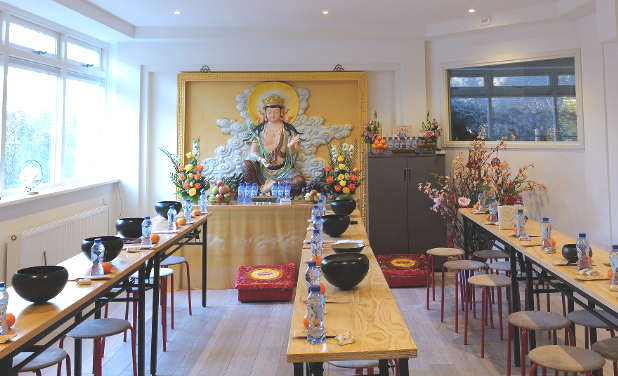 大寮如火如荼
prepare vegetarian food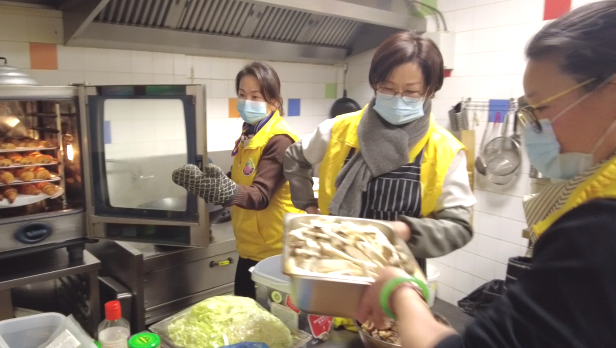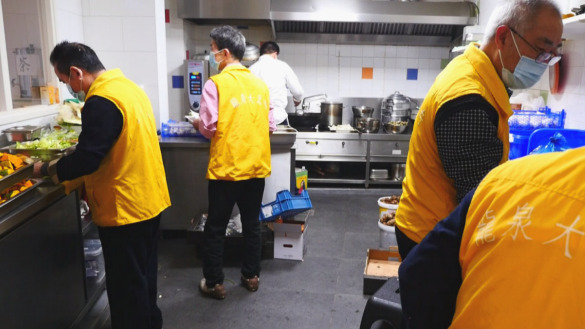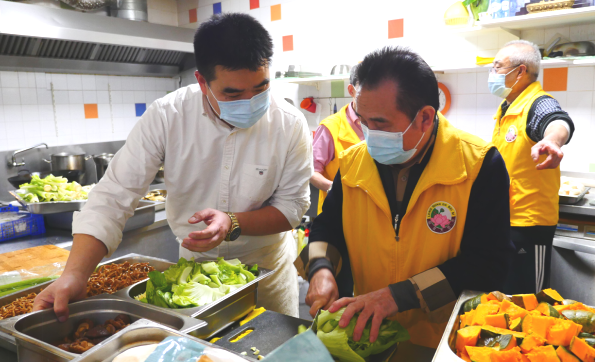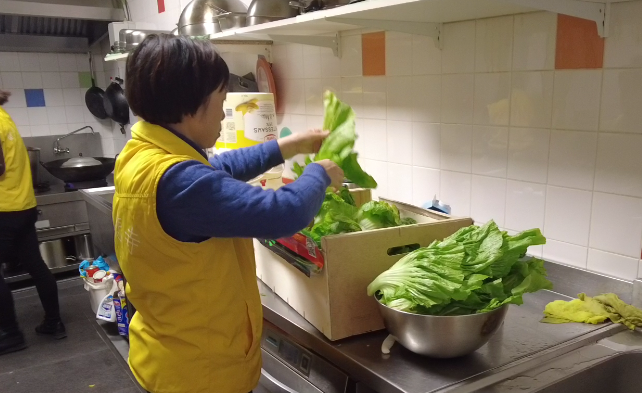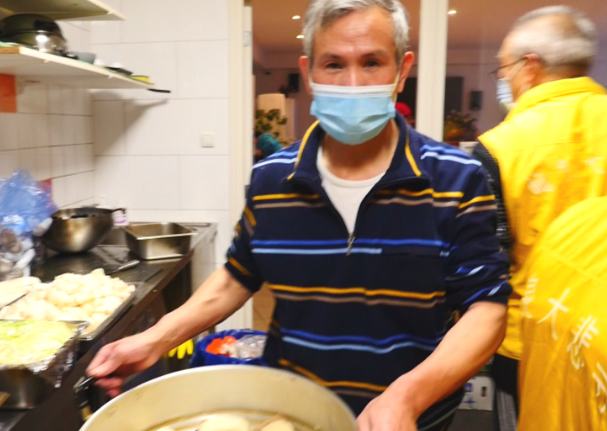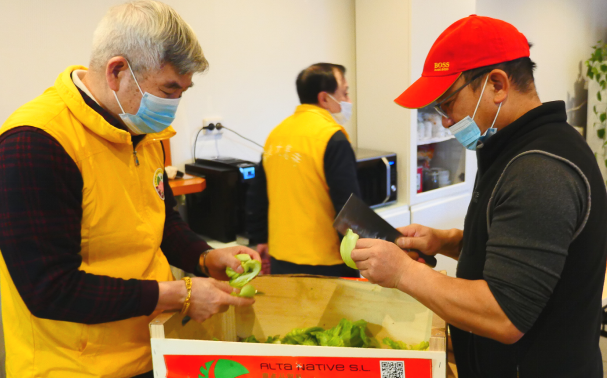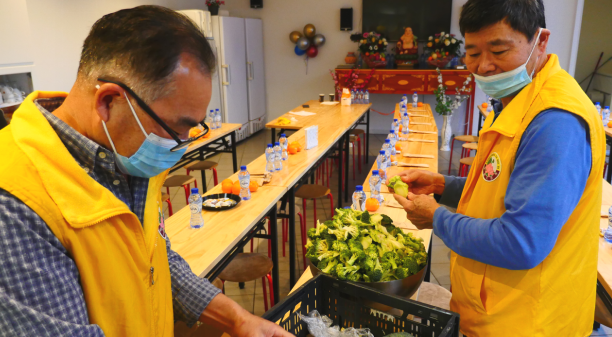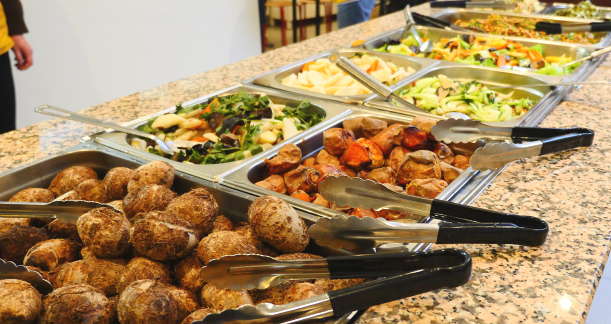 引导用斋 Guided Meals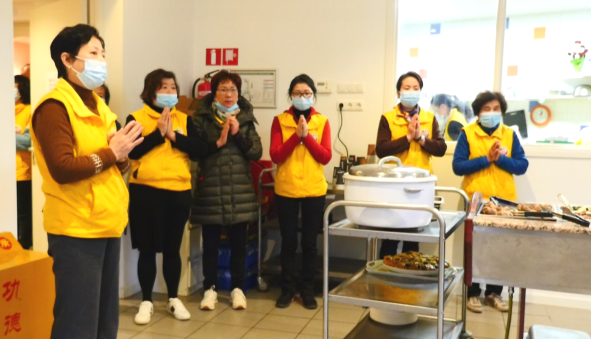 僧团与义工总结行
Sangha and Volunteer Summary Meeting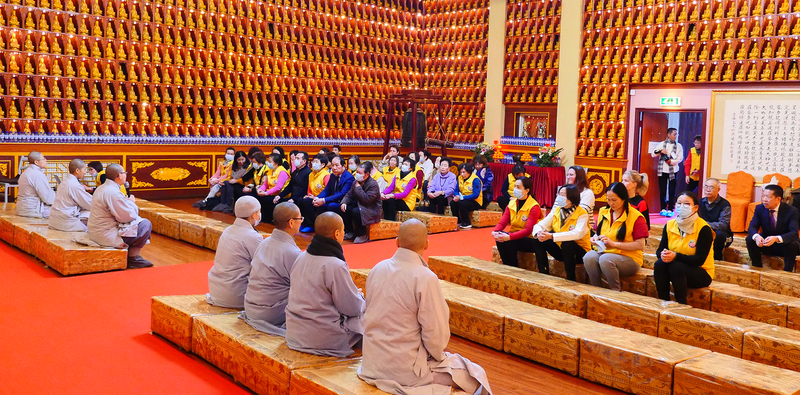 回 向:
愿此殊胜功德,回向法界有情,尽除一切罪障,共成无上菩提!
Dedication:
May the superior virtue of this practice
Bring bliss to all sentient beings!
May all crimes and bad karma be removed!
May we attain the utmost enlightenment!